Who's ready for some good news to kick this week off the right way?
My second book, Daring to Fall, is coming out in three weeks!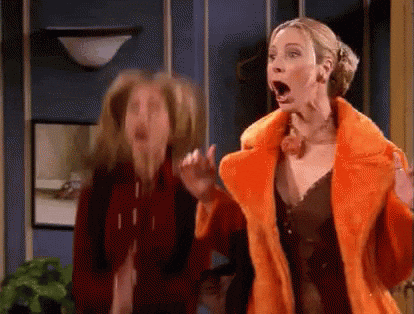 Not enough? How about the fact that my first book, Keeping Score, has been killing it with awesome reviews on Goodreads and Amazon?
Okay, but are you ready for the best news of all? Since people are loving the first book in the Willow Creek Series and can't wait to read the second one, I've decided to give you a special glimpse into Harper and Cowboy's story and their serious chemistry in my latest book, coming out September 9.
That's why, for this week only, anyone who signs up for my newsletter will not only be one of the first to receive updates on my latest and upcoming books, as well as any prizes or giveaways (like maybe next week, hint hint), but they will also receive the opening scene in the second book from Willow Creek, Daring to Fall.
---
Can she forgive the past or will she sacrifice her present?
When she finds herself sole legal guardian of her teenage sister and the heir of a significant fortune, Harper Maddox drops out of medical school to move back to her small hometown of Willow Creek, Georgia. Her return brings her face to face with Russell Hart (aka Cowboy), her fiercely independent and sexy first love who broke her heart three summers ago after gaining her wary trust.
Harper is determined to protect her heart and resist Cowboy's allure, but when she decides to remodel and reopen her parents' B&B, she must turn to the one man she was determined to ignore for advice and assistance. Cowboy proves to be a surprising ally and friend, and it's only a matter of weeks before she finds herself falling for him all over again. He appears reformed, but Harper still questions his ability to fall in love.
Will Harper's fear of getting hurt outweigh a chance at true happiness?
---
So sign up now while you can, and I'll send you your first look of this highly anticipated standalone sequel weeks before it's set to release.
Processing…
Success! You're on the list.
Whoops! There was an error and we couldn't process your subscription. Please reload the page and try again.
Did you do it? Great! Keep an eye on your inbox because that sneak peek is coming to you soon, and I can't wait for you to read it and get as psyched for the release of Daring to Fall as I am. If you didn't sign up but still need a quick dose of Cowboy and his sexy confidence (as first seen in Keeping Score), I'd do it soon. This offer is only good until Saturday night.
All the love,
Shannon